How To Measure For A Bridesmaid Dress



OK, before you get started, wear something form-fitting to get the most accurate measurements. Also, don't pull the measuring tape too tight around your body. You'll want to give yourself some wiggle room so that you can breathe.



Now, grab some measuring tape and let's get started!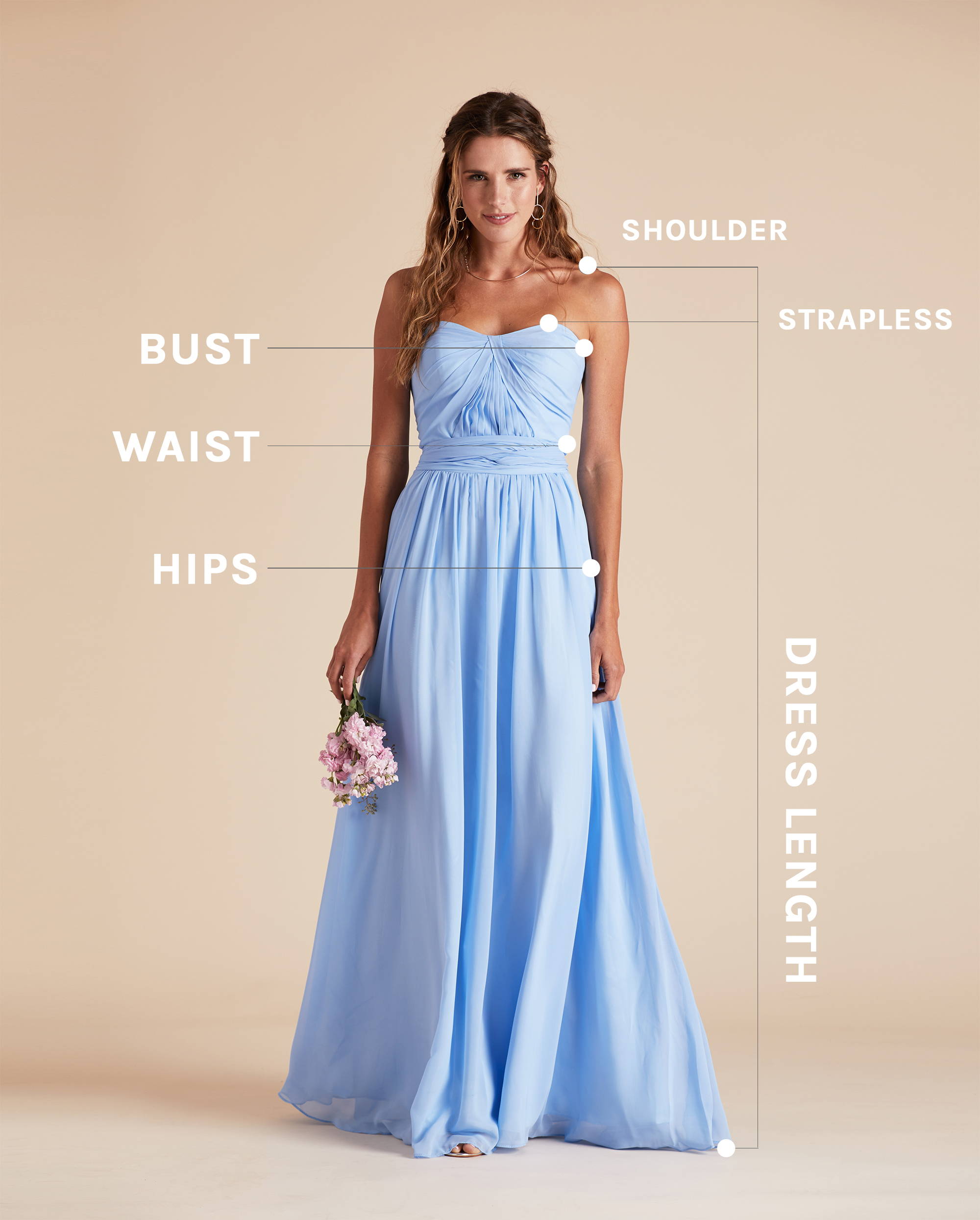 Bust
Wrap the measuring tape around the fullest part of your bust, usually above the nipple. Note: this is not your bra size!

Waist
Wrap the tape around the small of your waist, usually an inch above your bellybutton.

Hips
Wrap tape around the widest part of your hips.

Dress Length
Taken from the point the dress hits the top of your shoulder, down to the hemline.

Strapless Dress Length


Taken from the top of the sweetheart neckline, down to the hemline.